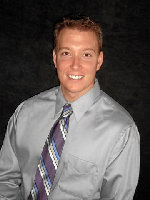 Dr. Boyer attended Shippensburg University on a swimming scholarship and graduated Magna Cum Laude, earning a Bachelor of Science degree in Biology. He then attended the New York Chiropractic College for four years, where he graduated with honors. Dr. Boyer trained in many Veterans Affairs hospitals in New York and went on to be certified in the Active Release Technique (ART), which is a non-invasive treatment used to correct conditions arising from overuse or repetitive stress, sports, or other injuries.
Upon graduating with his doctorate in Chiropractic, he moved back into the area with his wife, Megan. He opened Boyer Chiropractic in Chambersburg in 2008. David and Megan have been living in the area for over 8 years now and have two sons, Brett and Reid.
Dr. Boyer is a Veteran's Choice/PC3 Provider, supplying eligible Veterans access to chiropractic care. When the local VA medical facilities cannot readily provide the care, due to lack of available chiropractor, long wait times, geographic inaccessibility, or other factors, the Veteran is able to receive treatment from Dr. Boyer upon referral from their VA doctor. Dr. Boyer is honored to care for our local veterans.
Dr. Boyer enjoys spending time fishing with his sons, traveling with his family, and being active.  He believes in the body's innate ability to self-heal and self-regulate, requiring movement as a vital component to a healthy and fulfilling life.  When he is not encouraging his clients in their own wellness, he is spending time swimming and participating in a variety of activities.
Chambersburg office: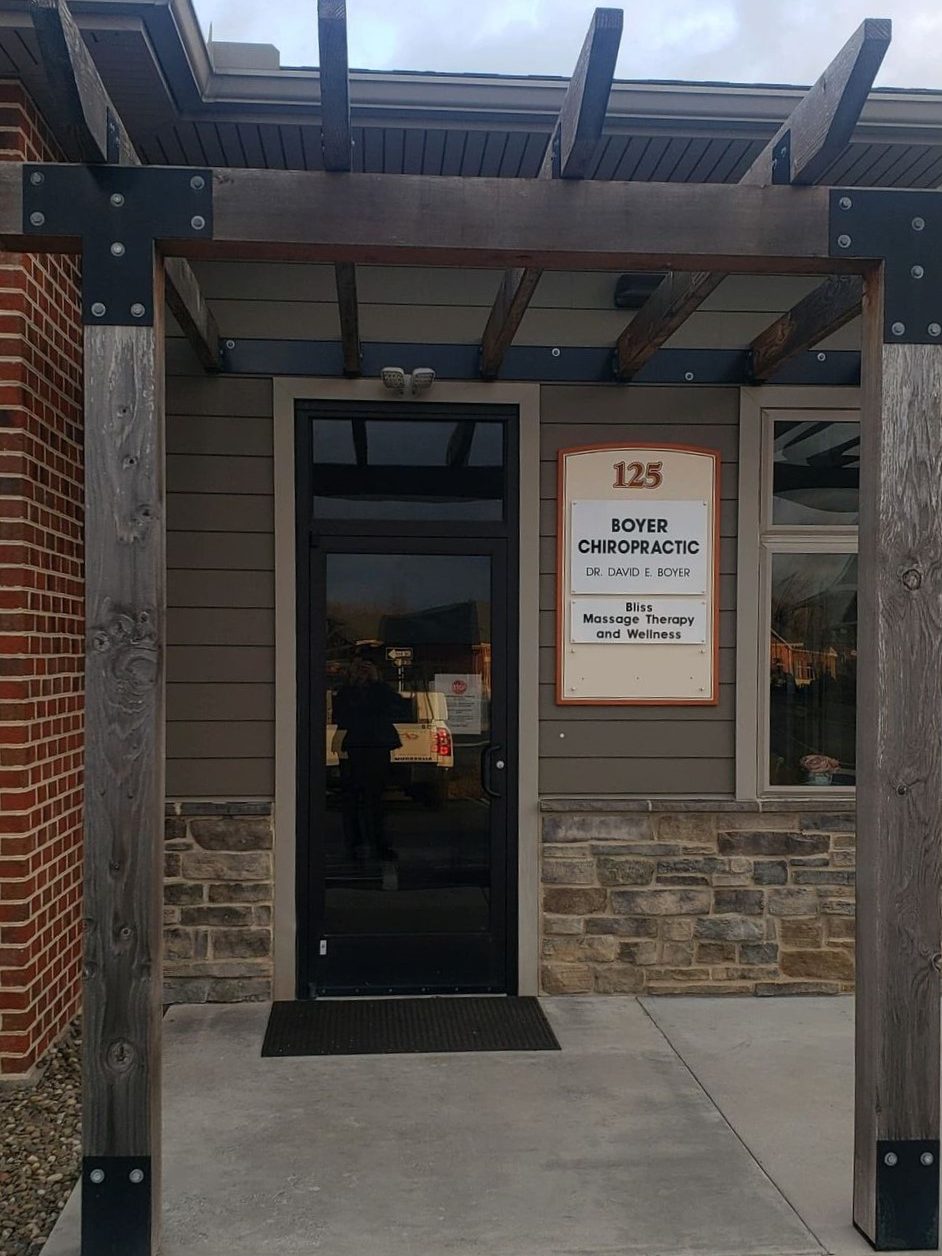 125 Chambers Hill Dr, Chambersburg, PA 17201 (Entrance Between Keystone Urgent Care and Amvets) Phone: 717-496-0074, Fax: 717-678-6323 Office Hours:
Monday = 8:45 am - 4:00 pm
Tuesday = 8:45 am - 4:00 pm
Wednesday = 8:45 am - 2:00 pm
Thursday = 8:45 am - 4:00 pm
Friday = 8:45 am - 2:00 pm
Sat, Sun = Closed
Shippensburg office: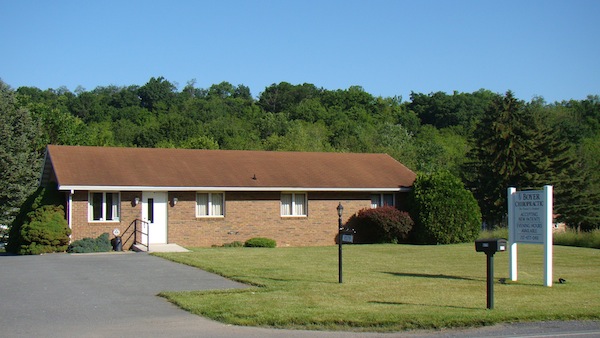 9279 Olde Scotland Road
Shippensburg, PA 17257
Phone 717-477-0411
Fax 717-678-6323
Get Directions

Office Hours:
Monday = 11:00 am - 3:30 pm
Tuesday = 9:00 am - 6:00 pm
Wednesday = 9:00 am - 12:00 pm
Thursday = 12:00 pm - 7:00 pm
Friday = 9:00 am - 2:00 pm